Why FloodSax® alternative sandbags are now essential to soak up leaks and spills inside US homes and businesses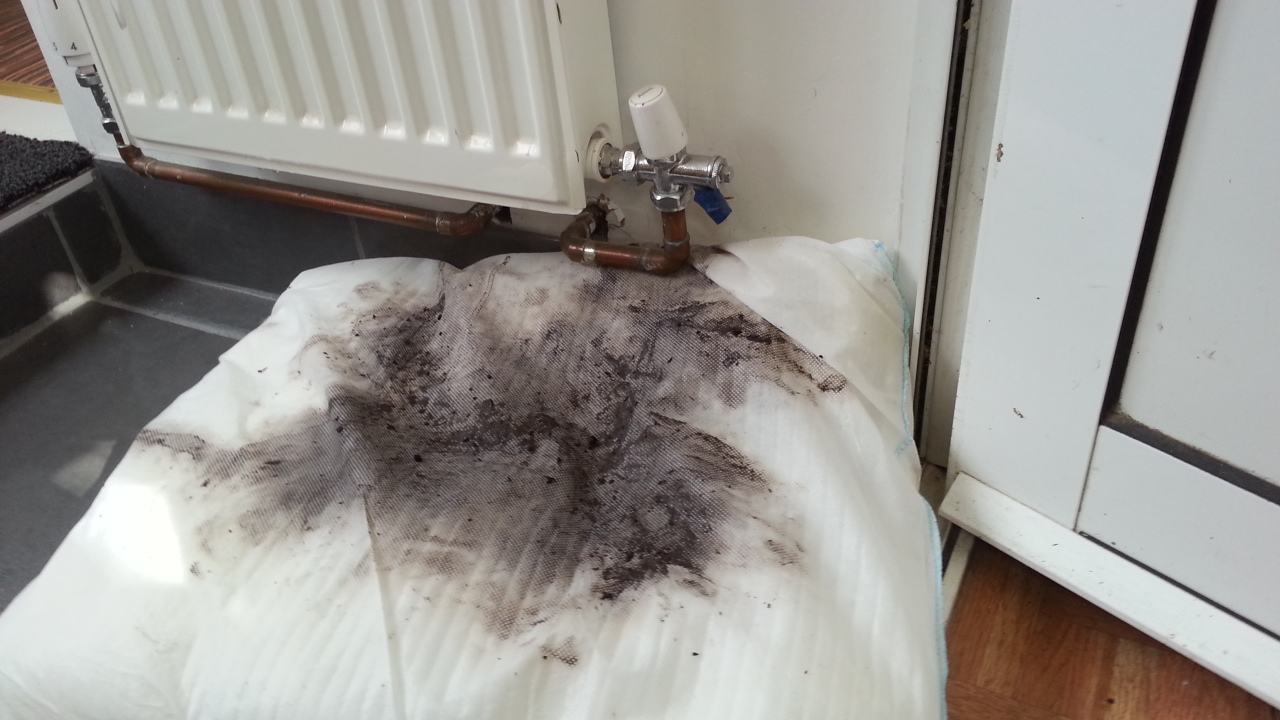 The technology behind FloodSax® means they are designed to quickly soak up leaks and spills inside homes and businesses … even in the most inaccessible places such as radiator pipes.
These can give you vital time to turn the water off or to call an emergency plumber and prevent serious damage which could quickly run into thousands of dollars.
According to the insurance industry the average insurance claim in the US from damaged caused by water inside homes is $7,000 and the annual cost to insurances from water damage is $2.5bn. If a house is flooded up to 12 inches deep the cost will be around $19,000.
It's now estimated that 14,000 people in the US have to deal with a water damage emergency in their homes or business every day and 37% of all homeowners have suffered water damage at some point.
So it's vital that people are prepared for flooding in their homes and businesses 24/7.
One sure way is to have packs of FloodSax® which are flexible and multi-purpose so can be used to stop floods both inside and outside.
When using them inside leaving them in their 'dry' state which means they are super-absorbent to soak up drips, leaks and spills from pipes, radiators, kitchen appliances and boilers … basically anything that can leak.
FloodSax® are so ultra-thin it means they can be slipped into the hardest-to-reach places such as under floorboards or beneath boilers, sinks and baths. In most of these you've no chance of squeezing a bucket or a bowl in.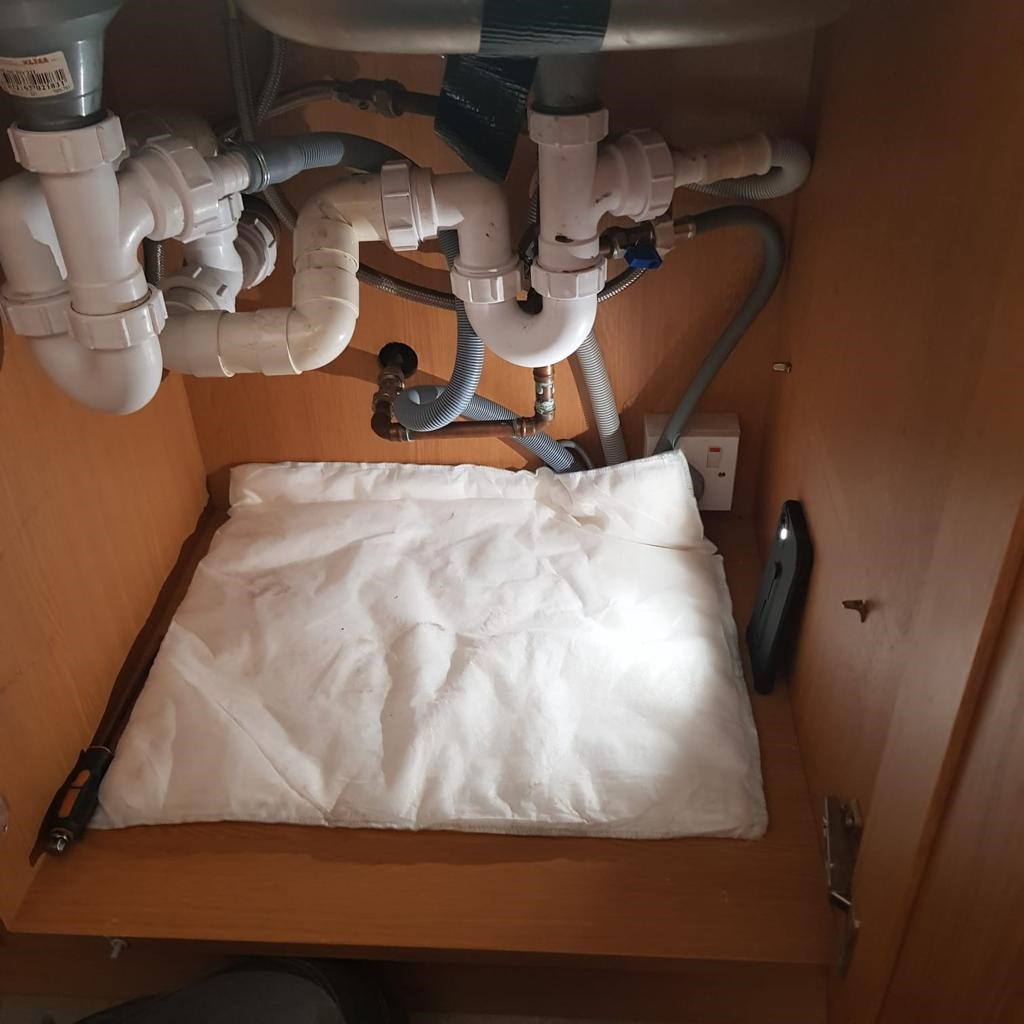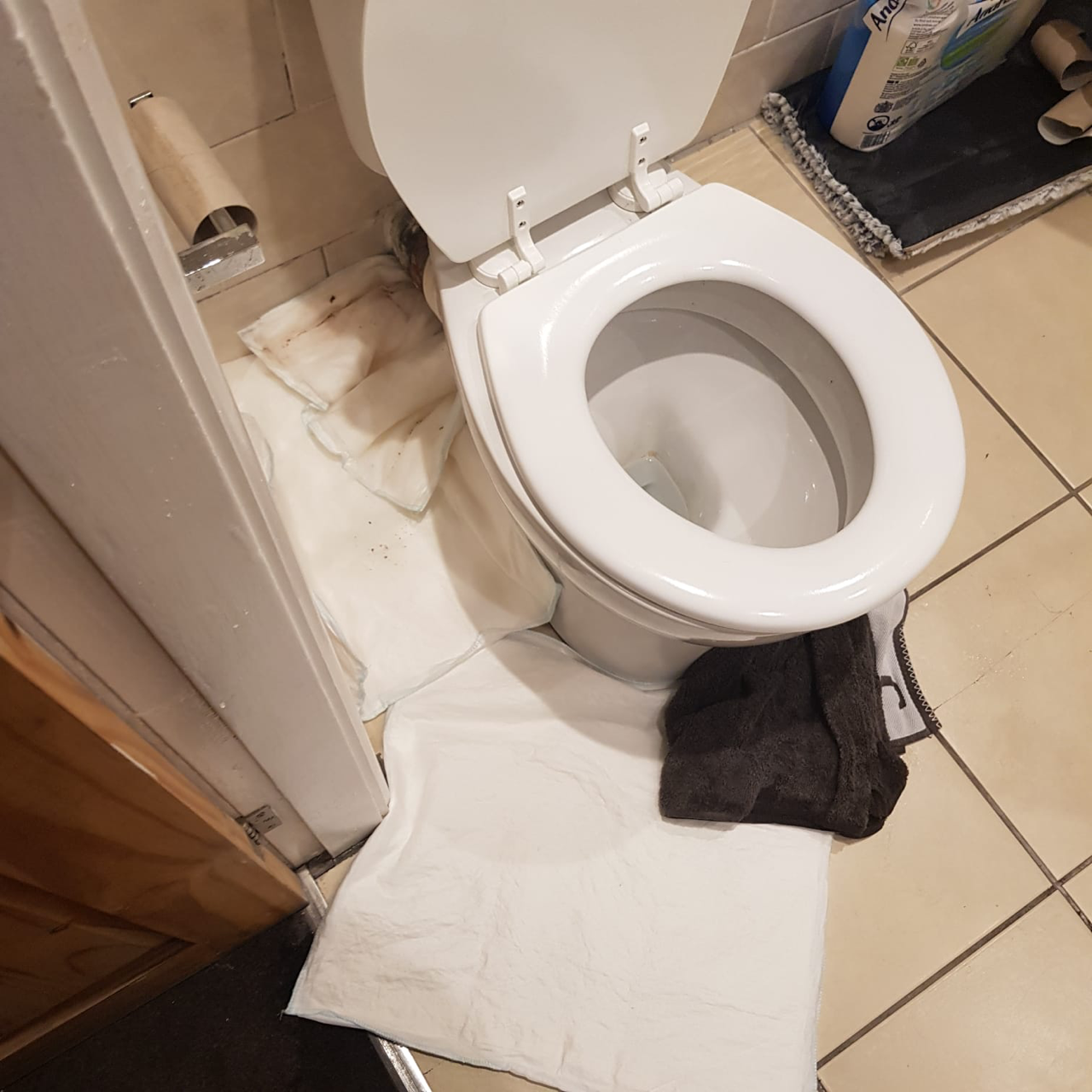 FloodSax® resemble large pillowcases which means drips and leaks can fall onto the material which then absorbs it, stopping it from leaking any further.
Facilities managers use them in commercial buildings to deal with leaking roofs, pipes and radiators and plumbers now carry them as an essential part of their kit.
FloodSax® are also an early warning system for drips and leaks that could worsen to become a major flooding problem. If you think there is a leak or drip then put a FloodSax® beneath it and leave it for a day or two.
They are white so if there is a slight leak the tell-tale signs of a watermark on the FloodSax® or the FloodSax® itself slightly rising would indicate there is a problem that needs repairing.
Plumber James Lucks used FloodSax where a toilet was leaking from an old, corroded pipe. He put FloodSax® around the toilet and across the bathroom floor as a precaution as he feared the leak could worsen … and he was right.
For the seal suddenly gave way, sending gallons of water gushing across the bathroom floor.
James said: "The FloodSax® not only saved the day but the customer an awful lot of money in damage. The FloodSax® soaked the water up which meant it didn't penetrate the floor and leak through to the ceiling below. If the water had gone straight onto the floor it would have been a ceiling breaker for sure."
FloodSax® are now used by facilities management companies worldwide to deal with large scale spills inside buildings and several were deployed to stop a major flood inside a hospital in the USA which saved thousands of dollars in damage. A pipe had suddenly broken sending water cascading down a corridor but FloodSax® were quickly deployed at doorways, preventing the water getting into rooms and wards and causing even more damage.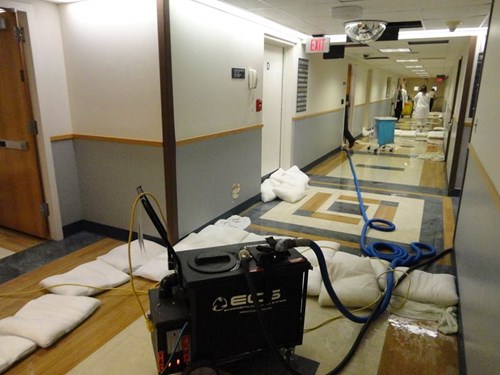 A row of FloodSax® were also deployed around a faulty air conditioning system on the roof of a radio station's building which prevented water getting in and seeping through ceilings which would have caused a colossal amount of damage.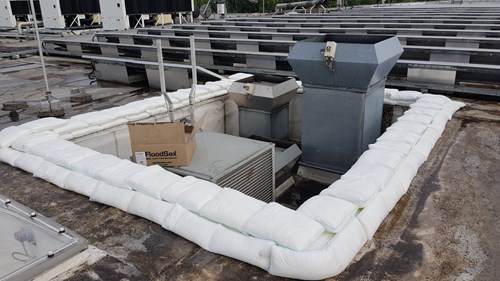 One lady, Christine Butler, has 'flood-proofed' her appartment with FloodSax® after a leak from a neighbouring flat badly damaged her ceiling. She has slipped FloodSax® beneath anywhere there are pipes or appliances that could cause a leak such as the bath, boiler and under the kitchen sink.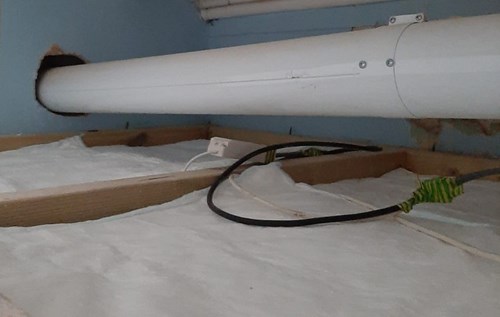 Christine said: "I've popped a FloodSax® under any place in the flat where there could be a potential leak in the future. Once you have a leak which causes damage it's such a hassle sorting out all the insurance which is why it's best to prevent it in the first place."
FloodSax® managing director Richard Bailey said: "The clever way Christine is using FloodSax® is exactly how they should be used indoors for flood prevention. If there is a slight leak the mark will show up on the white material, giving people time to sort the problem out before it develops into a flooding disaster."
An 80-year lady, Anne, uses FloodSax® to soak up water bubbling into her home from a spring running beneath it … and she also uses FloodSax® as sandless sandbags to stop water getting in from a river that overflows next to her home along with water that cascades down a nearby hill.
Anne said: "I just couldn't lift sandbags as they are way too heavy. I put FloodSax® against the steps in the hallway and by the door to soak up any floodwater so they don't usually fully expand before I move them which makes them so manageable. I even pop one over the drain in the downstairs shower room in case water backs up through there."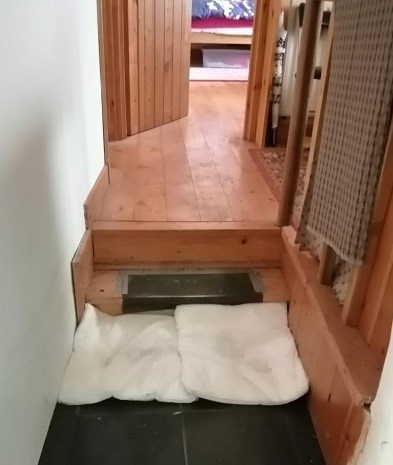 Buying FloodSax® couldn't be easier. Simply go to https://www.amazon.com/dp/B019C6C578/
To discover 25 ways to use FloodSax simply click here.
Bulk buy through us or for smaller amounts purchase at retail outlets such as Amazon, Home Depot and Grainger